Hi, I have some question about dwm1001-dev
We intend to use approximately 25-35 tag in an area(shown below) and we are thinking of placing anchors for every 25 meters by equal distance to each other (Figure-2).
Figure-2
my first question
Let's say, a tag is exchanging its location/sensor-data with an anchor from away the gateway. How can the datas(location information/sensor-data) be sent to the gateway? Is the transmit of datas going to be like purple arrows (shown below picture)?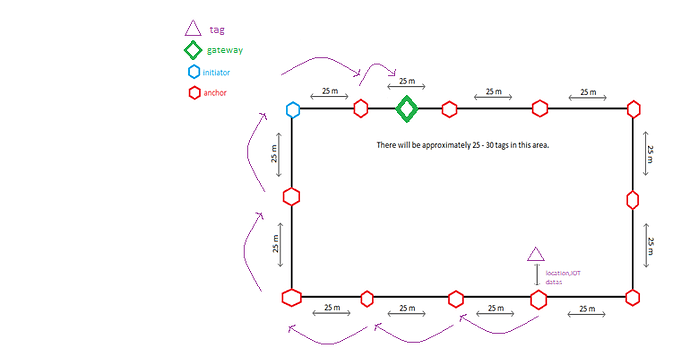 If we put a gateway in a place that is shown below, would it be enough for system ? If no, how many gateway do you advise us to place ? and which locations do you advise ?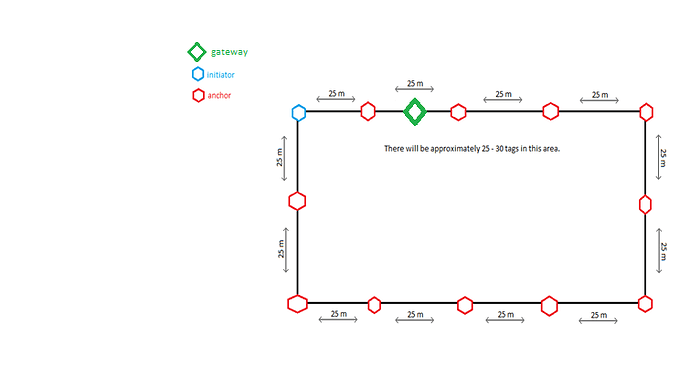 Thanks in advance.