I purchased MDEK1001 and set it up in my bedroom:
5 Anchors and 1 Tag as shown in the following sho (the 5th Anchor is too many but I was hoping that it will improve the accuracy).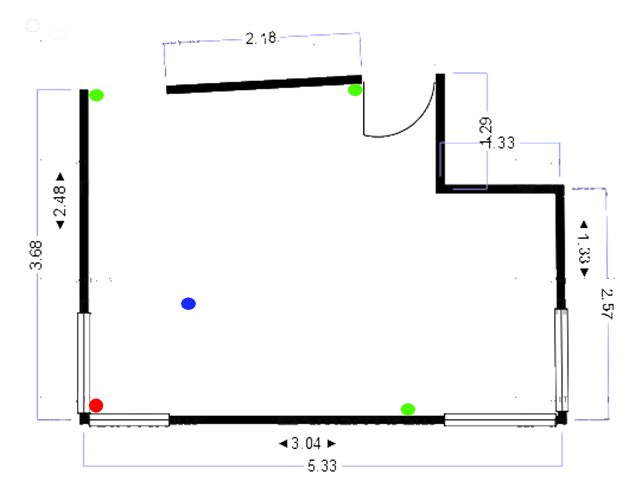 The Tag is Blue and Initial Anchor is Red and other Anchors are Green.
I did everything "by the book/manual" and the distances are not huge (meters) but I am getting accuracy of 10 cm only sometimes and only along one axes (X-axes) most of the time and on the rest axes I get about 30 cm. Those are difference between the numbers I see in the DRTLS Android app and those I actually measure with the tape.
The initiator node is in the left-bottom corner.
What is the reason for these huge errors? What am I doing wrong? Is this due to anchor clock sync? If yes how do I correct it?
Another issue that I am having is that Tag sometimes disappears if I stop moving it.
Any help is appreciated.